We accept Bitcoin. Pay for your dedicated server, VPS, SSL cert, domain, and other web hosting services by cash using Bitcoin. Get your dedicated server or VPS from 123-Web-Host, or host your private or business websites with 123-Web-Host/BASIC Networks. We happily accept your Bitcoin payments for every service we offer.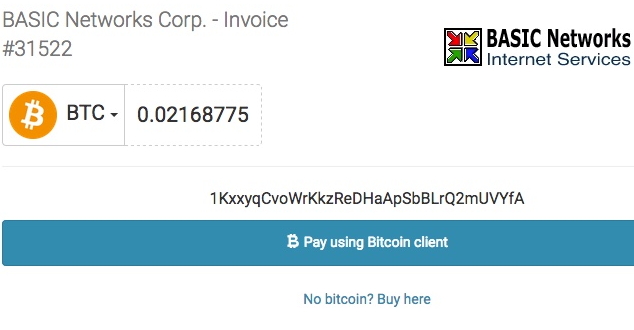 How to choose Bitcoin as a payment option?
To order, just go to our standard order pages, start the order process, and then choose "Bitcoin" as payment method. It's that easy! NOTE that we still have our anti-fraud settings active for all payment methods, so ... make sure you enter a valid address and do not sign up with us as your residence while you sit in Tokyo, or reverse, as that won't work.